Lean Is Queen and Digital Is King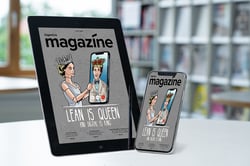 The latest issue of our "Ingenics Magazine" is devoted to the new dream couple of production. Why we need courage and new visions to simply turn current production practices on their head, why the exchange between companies and start-ups is producing new ideas, and what digital tools are supporting the lean aspect – you can read up on all that as well as other topics in the attached issue of our magazine.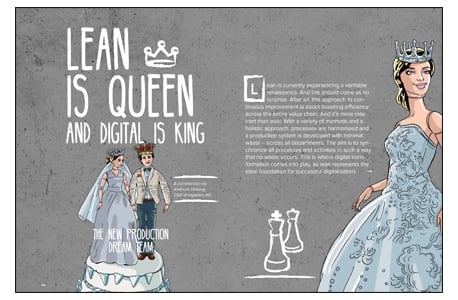 Lean Is Queen and Digital Is King
"Lean is the ideal foundation for successful digitalization" – a commentary by Andreas Hoberg, CSO of Ingenics AG.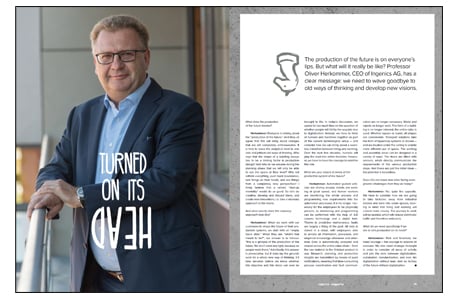 Turned on Its Head
What will tomorrow's production be like? An interview with Professor Oliver Herkommer, CEO of Ingenics AG.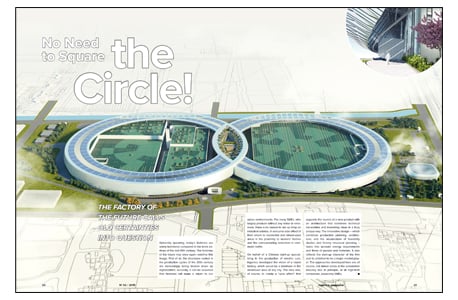 The Round Factory
The factory of the future calls old certainties into question.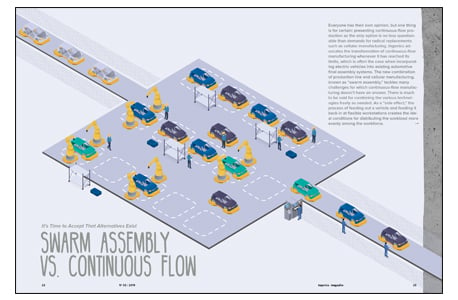 Swarm Assembly vs. Continuous Flow
An interview with Michael Weis, the inventor of swarm assembly.
Also in this issue:
Not All Lean Is the Same
An update on production processes in Japan by Professor Parissa Haghirian.

Smart and Streamlined 4.0
How to boost efficiency and transparency within the production process.

Production Cockpit 4.0
The shop floor management of the future makes it easier to keep track of data.
Optimizing through Play
Building toy cars to illustrate and implement the effects of lean and digitalization.
Managing Documents the Smart Way
A modular workflow in the field of document management offers huge potential for increasing efficiency.
Hype or Hope?
Digitalization vs. qualification: experts evaluate the latest developments in logistics and production.
Best Practices for More Inspiration
Digital Hub Logistics in Hamburg: at this testing ground for new ideas, the topics of digitalization and lean take center stage.
Intralogistics Cockpit 4.0
Everything at your fingertips: a software program that boosts transparency in
order to increase performance levels in logistics.
Measurements That Give the Full Picture
A digital twin platform that sets new standards of transparency.
A New Level of Security
Ingenics commits to DIN ISO 27001 certification for improved quality in the
area of information systems.